Adult Tobacco Users:
8.2 million
Annual Deaths Caused by Tobacco:
96,500
Source
Monitor tobacco use and prevention policies
Data are necessary to implement and evaluate effective tobacco control policies. The Global Adult Tobacco Survey (GATS) is a global standard for systematically monitoring adult tobacco use (smoking and smokeless) and tracking key tobacco control indicators.
In Ukraine, the Kiev International Institute of Sociology in cooperation with the Ministry of Health of Ukraine and National Academy of Medical Sciences of Ukraine conducted GATS Round 1 in 2010 and GATS Round 2 in 2017.
Adults who use tobacco decreased
GATS Ukraine 2010 and 2017
*Comparisons are significant at p<.05; Difference is larger than can be reasonably explained by chance and therefore reflects a true difference.
Note: Tobacco use includes both smoked and smokeless tobacco products. Users of only smokeless tobacco accounted for <1% of adult tobacco users in country.
Source
Protect people from tobacco smoke
There is no safe level of exposure to secondhand smoke. The sole intervention that can fully protect people from the health dangers of secondhand smoke is creating environments that are completely smoke-free without any exceptions.
Ukraine Bans Smoking in Public Places
In December 2012, Ukraine prohibited smoking in public places, including restaurants and cafes. To reinforce this message, the regional Committee of Voters of Ukraine (Комітет виборців України) and the municipal health department launched a regional campaign in Donetsk to raise support and awareness for proposed tobacco control legislation banning smoking in bars and restaurants.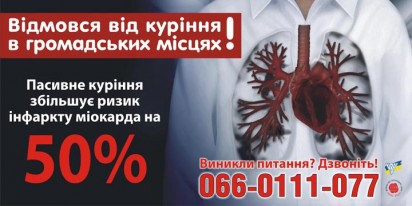 Source
Adult nonsmokers exposed to secondhand smoke in restaurants or cafes decreased significantly from 58.1% in 2010 to 21.2% in 2017.
Source
Offer help to quit tobacco use
When informed of the risks, most tobacco users want to quit, but few get help and support to overcome their dependence. There are several evidence-based supports that can increase the chance to quit successfully.
Ukraine Launches Professional Service to Help Smokers Quit
To strengthen cessation services, Ukraine launched a professional service to help smokers quit in 2017. The service includes a toll-free quitline staffed by professional and client-oriented consultants. They also launched a website www.stopsmoking.org/ua which provides information on smoking cessation.​

Visit Stopsmoking.org
Adult smokers who made a quit attempt in past 12 months
- GATS Ukraine 2017
Adult smokers who are interested in quitting​
- GATS Ukraine 2017
Source
National toll-free quitline is one of the 3 wide reach tobacco cessation approaches recommended by WHO… Establishing a smoking cessation service in Ukraine can be a start towards providing comprehensive tobacco cessation services to support current tobacco users to quit.
- Dr. Dongbo Fu, expert on smoking cessation in the WHO Tobacco-Free Initiative
Source
Warn about the dangers of tobacco
Effective health warning labels provide health messages directly to tobacco users, which raises awareness of their health risks and increase the likelihood that they will reduce tobacco use or quit altogether.
Health Warning Labels on Tobacco Packages
In 2012, Ukraine required pictorial health warnings on tobacco products. Under these requirements, ten pictorial health warnings are rotated on cigarette packages and must cover 50 percent of the front and back of the packages. The front of the pack displays a text warning (smoking kills) and the pictorial warning is displayed on the back.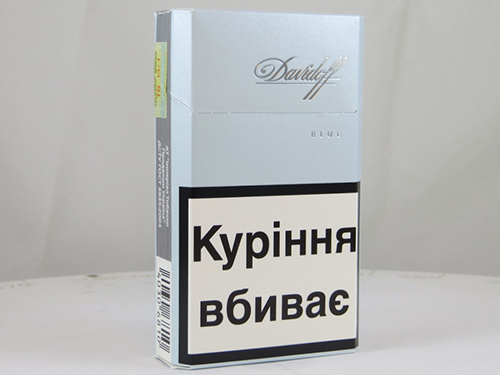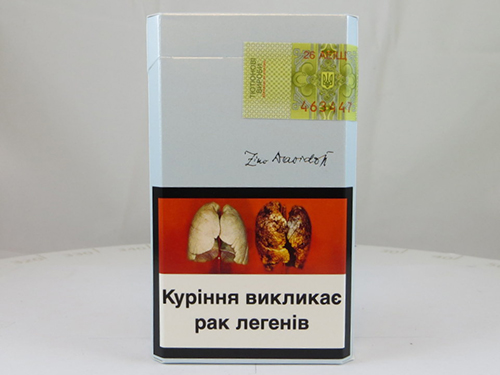 Source
54.0% of current adult cigarette smokers thought about quitting because of health warnings on cigarette packs
Source
Enforce bans on tobacco advertising, promotion and sponsorship
Tobacco advertising, promotion and sponsorship (TAPS) increase tobacco use. Comprehensive TAPS bans have shown to reduce tobacco consumption.
National Ban on TAPS
A national ban on all forms of advertising, promotion and sponsorship by the tobacco industry was signed by Ukraine's president in March 2012. The law was implemented in September 2012 and strengthened previous bans which included prohibiting all forms of advertising in print media and also at points of sale, where the majority of consumers buy their cigarettes. Additionally, it prohibits people employed by the tobacco industry to promote tobacco products in public places.​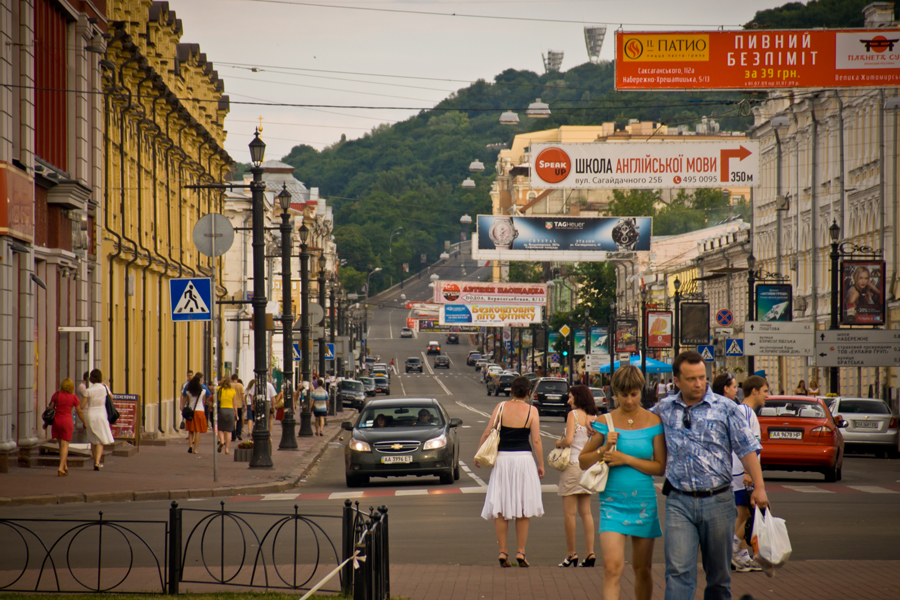 Source
Adults who noticed any cigarette advertisement, sponsorship or promotion decreased significantly from 46.3% in 2010 to 25.0% in 2017.
Source
The long-term plan of tobacco tax increase is a positive policy move. It will reduce cigarettes' affordability, will continue augmenting the state budget revenues and reduce tobacco consumption, that is the most important.
- Andrii Skipalskyi, chairman of tobacco control non-governmental organization "Life"
Source
Raise taxes on tobacco
The most effective way to reduce tobacco use and encourage tobacco users to quit is to raise taxes to increase the price of tobacco products.
7 Year Plan to Increase Tobacco Taxes
Ukraine adopted a policy to increase tobacco taxes annually between 2018 and 2024. The national plan states that in 2018 the specific tobacco tax and minimum excise tax per 1000 cigarettes will increase by 29.7 percent. After 2018, tobacco taxes will increase by 20 percent annually over the following 6 years. ​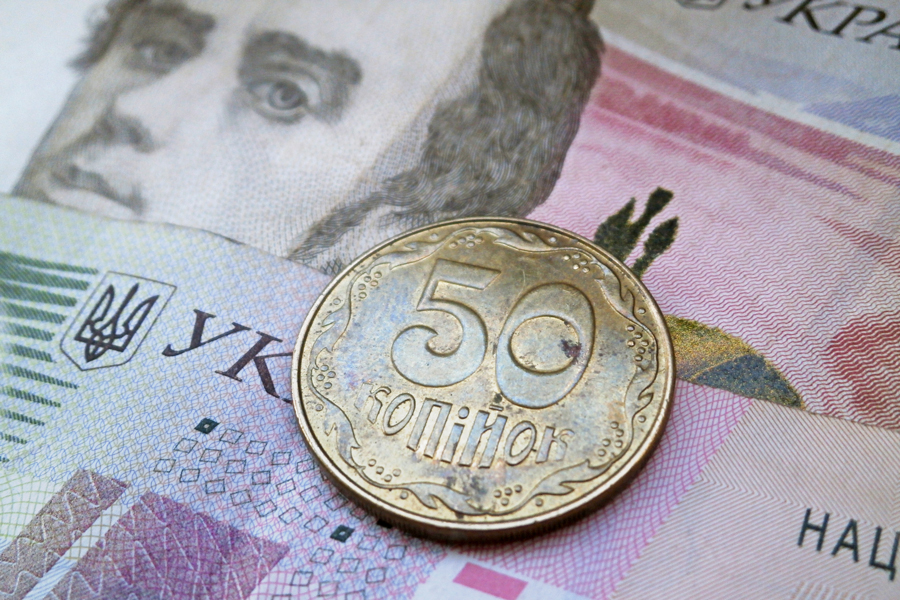 Source
The inflation-adjusted average price per pack of 20 manufactured cigarettes increased significantly from 10.4 Ukrainian Hryvnia in 2010 to 17.5 Ukrainian Hryvnia in 2017.
Source
View the full GATS Ukraine reports: